Tooth & Nail
Release Date: January 23, 2018
"The Vigilante" was my case. He killed killers. Rapists. Drug-dealing scum. All the ugly crumbs that fell through the cracks of willfully blind justice. I spent five years hunting him until I realized I didn't really want to catch him. So I walked away—from the case, from my failure, from my big-city life in Detroit to start over with my husband in Merryn, Kansas.
My devils came with me. Bodies matching his M.O. were found in a cold storage unit wrapped up in macabre tribute—each victim with some tie to me. He won't let me go, won't let me run. There's part of me that doesn't want him to. It's the same part that wonders if his way might be the only way. At least as far as my husband is concerned. I found Jacob's Altoids tin in our fire pit—it was full of human teeth. Trophies from the women he raped. He's a special investigator for the KBI, assigned to the task force that's supposed to be hunting this master predator. He'll never be caught unless someone takes matters into their own hands. When he's sleeping soundly, so trusting next to me in the dark, I tell myself I'm a good cop.
But I've been wrong before.
REVIEW
Rate: 🌟🌟🌟🌟🌟
I had the privilege of reading this as an ARC and I am astounded with how talented and beautifully this story is written. I've always loved antiheroes.
The quote "Every villian is a hero in his own mind." comes to mind every time an author is able to brilliantly execute a story, however, this is a little different. It's more authentic, it's real, and thriller I enjoyed oh so much.
When I originally got offered an ARC for this amazing thriller, I was ecstatic!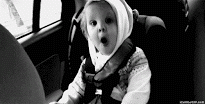 From character depth to the attention grabbing plot, this had my attention. I was engrossed in the writing, content, and all the gory details. From the description alone I can't help but be impressed. Right from the beginning you sense the urgency of our main character and recognize what a kickass woman she is. She is someone who's in every one of us. She is real. She is admirably preceptive, and I FLOVED her.
It comes to no surprise that I was in love with the strength of our heroine. Her thoughts, her ability to not play the victim, her logic and everything was just out of this world inspirational.
Here is a peep just to give you an idea of how bad ass she is
"You know, I was going to fuck you that day I pulled you over. Whether you wanted it or not. But you wanted it. What does that say about you?"




"It says that I'm a woman who is in charge of her own body. I chose to fuck you. It was a mistake, but it was still my choice."
I will most definitely be following this
author for more!
PURCHASE LINKS: